Best 10 Photo Collage Makers in 2016
2016/09/19 | By AmoLink |
Design Trends
Summary: Photo collage is a great way to keep your memory. Good photo collages incorporate the creativity, and feelings of its collage maker. Now, here will introduce you best 10 photo collage makers in 2016. Hope to help you.
In this era of selfie, people takes pictures with their mobile phones, anywhere, anytime. Especially when they are traveling, or at wedding ceremony, or on holiday. We all hope that the beautiful memories are sealed in the photos. Meanwhile, when you have thousands of pictures in stock, would you like to create the best memories in a more interesting way? Or you rather let them lie in your cellphone still?
Well, as the Internet technology developing, making the digital photo collage would be the easiest way. Just spend a little time on it, you are sure to create a distinguished photo collage. Now here we present you the best 10 photo collage makers in 2016, which includes photo collage maker for Web, photo collage maker for PC, and photo collage maker for mobile. I am sure one of these 10 photo collage makers will fill your need.
Platform
Product
Price
Animation Effects
Multimedia
Save as Image
Register

Web

Big screen with rich content displayed

No need to download

Keep updated

Can't be operated offline

AmoLink

Free

Y

Y

Y

Y

Canva

Free

N

N

Y

Y

PicMonkey

Free

N

N

Y

Y

Photovisi

Free

N

N

Y

Y

BeFunky

Free

N

N

Y

Y

PhotoCollage

Free

N

N

Y

Y

PC

Offline available

Need to download and install

Static restructure of pictures, lack of interaction

Limited number of templates, slow update

AmoyShare

Free

N

N

Y

Y

Collageit

Free

N

N

Y

Y

ShapeCollage

Free

N

N

Y

Y

Mobile Apps

Easy to carry everywhere

Relatively simple function

Need to download an APP

Certain requirements on the device or system

Small screen with relatively simple touch interaction

BeFunky

Free

N

N

Y

Y

ShapeCollage

$1.99

N

N

Y

Y

Instagram Layout

Free

N

N

Y

Y
AmoLink is a new style of visual content creator online. Except photo collage, you can make greeting cards, resumes, online PPT, ads, news reports, etc.
Wanna make a more attractive work? AmoLink has multimedia function by introducing animation, music, video, enables your storytelling more attractive. Say no to dull cards. Enjoy the Web-based creation, and share the fun with your friends on your mobile. All you need is a link to express a full story. This is AmoLink, a mobile content creator you will fall in love with.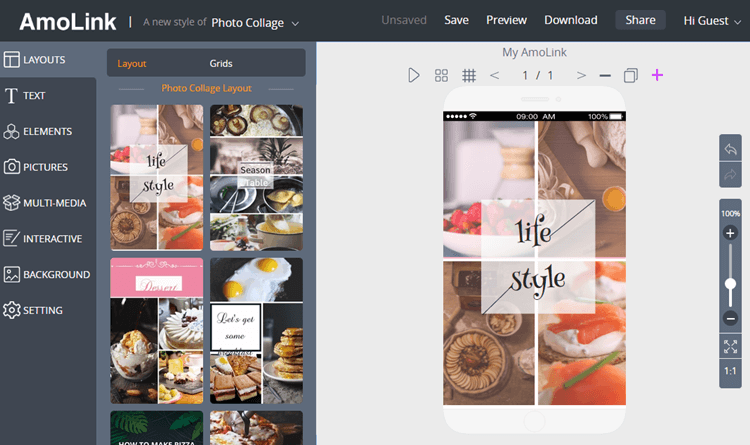 Canva is a professional photo collage editor online. It includes rich design photo collage templates, as well as many elements to select from. You can find photos, fonts, charts, and lines and shapes for decoration, etc. But not all of these are free. You need to pay for some.
In the creation area, you will find base functions like cropping, copying or selection of texts. Also, some advanced function can be found like filtering or spacing. You can try, and create your own photo collage.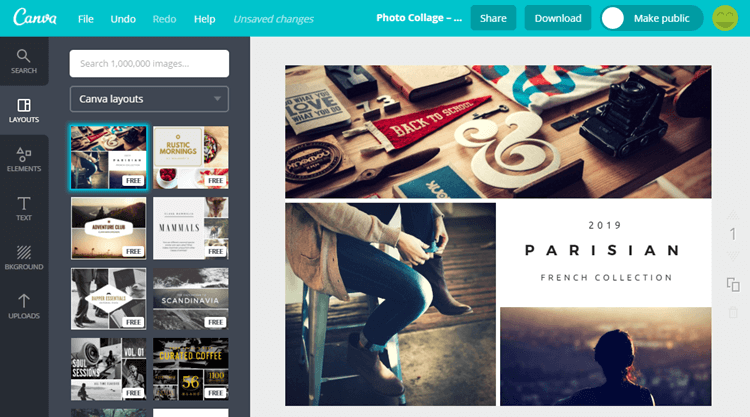 PicMonkey is a Web-based, full-functioned photo editor. Compared with other photo collage maker online, PicMonkey provides multiple channels for you to add pictures to your design, which includes Hub, Facebook, OneDrive, Dropbox, or Flicker. The users can just drag the pictures to the creation area at the right side, and change the size and position to adjust it. When you finished with the picture, you can just Click Export to Editor to start the detail design like text, touch up, overlays or frames, etc. In all, PicMonkey is easy to use.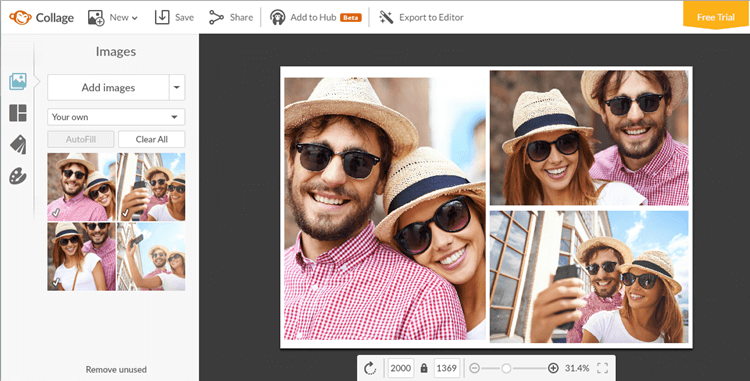 Photovisi is an independent free photo collage maker online. It's without photo editing. All you need to do is arranging the pictures. To make your own photo collage, you just need to upload photos from your computer, add shape, add text, change background, and organize the layout at last. It's easy to create a photo collage with it.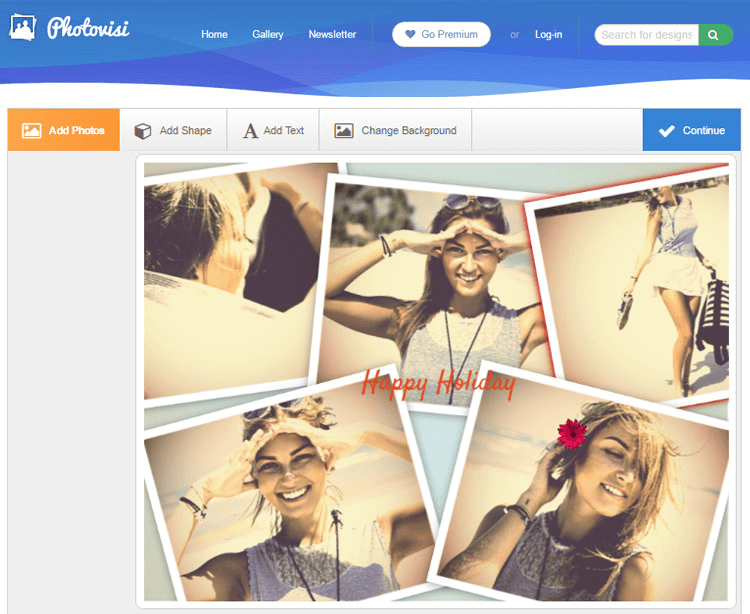 BeFunky is a nice online picture editor with a simple but powerful user interface. It can be photo editor, collage maker or graphic designer. As a photo editor, it has rich photo processing functions. As a collage maker, users can delete or adjust the size of every sectors according to the number of pictures. BeFunky provides multi-themed templates like greeting cards, invitations. As well as the web-based version, users can download its app as well.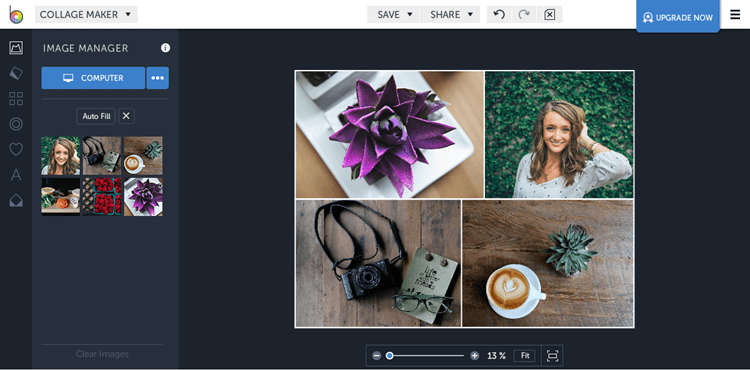 This is a nice photo collage maker. It's cross platforms like PCs, tablets and smart phones (iOS and Android). Although it has a simple interface, it has all the function you need. Registration is not required. You even don't need to upload your pictures before you add them to photo collage. After you finished, it can be saved in format as PNG/JPG/BMP/PDF, and shared easily.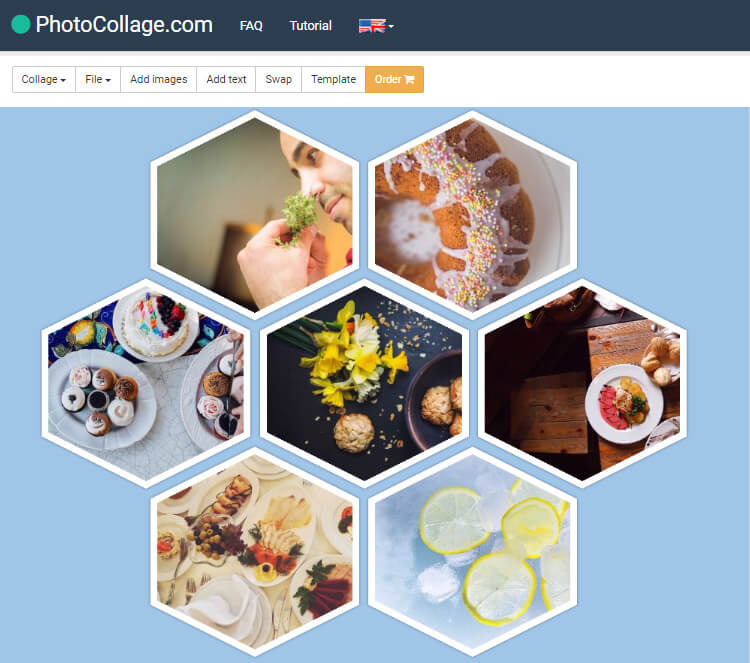 AmoyShare photo collage maker is a picture editor for PC. It has two versions: photo collage maker for Win and photo collage maker for Mac. Users can download and use separately for free. AmoyShare PCM has rich themed templates to use like wedding, birthday, Halloween, Christmas, New Year's Eve. You can choose a themed template and add pictures, clipart, change the background, add a frame, etc. When you finish and save your work, you can share with your friends via email. What's more, you can print your photo collage out. Come on and give it a try.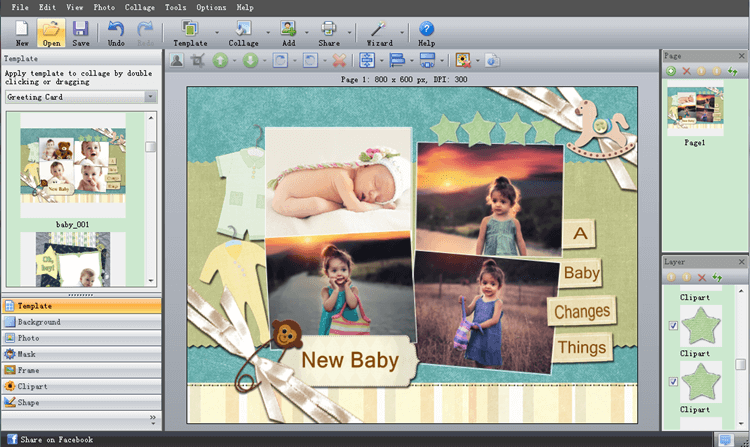 CollageIt is an easy-to-use and automatic collage maker that helps to turn your digital photos into amazing photo collages with just a few of clicks.
It can make your uploaded pictures automatically into a complete photo collage. User can choose from current photo collage templates or enter the number of pictures at the right side, the CollageIt collage maker will provide the template accordingly. What's more, users can select the templates of the same number of pictures by clicking on Random Layout. Just a few click, you can easily make a perfect photo collage.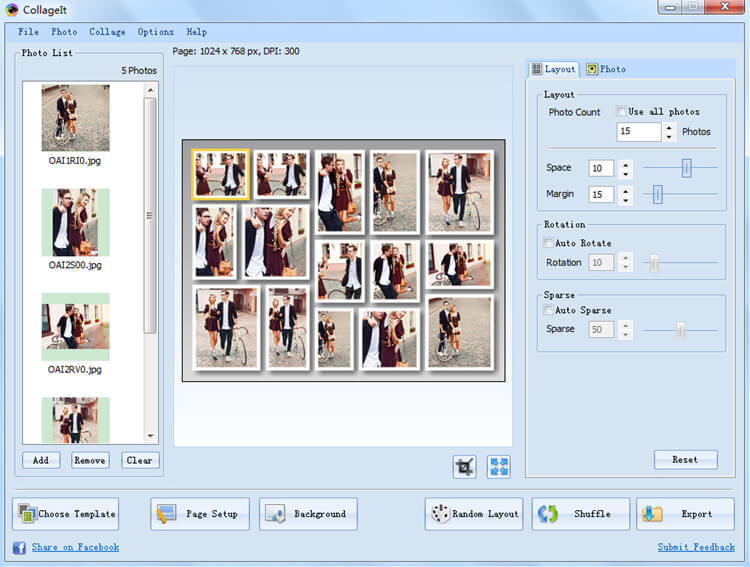 This is an automatic collage maker for shape-style pictures. With many shapes it provides, rectangle, grid, heart, circle, text and other irregular shapes, all you need is adding pictures and choosing a shape. You will get a new style of photo collage.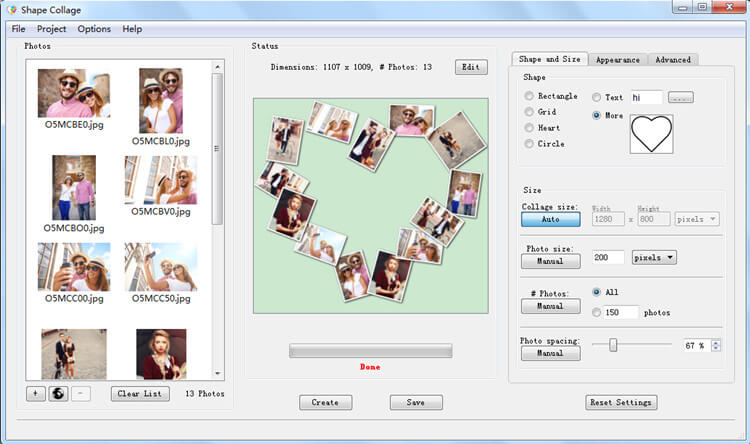 Instagram Layout is a free photo collage app where users can create photo collage and share via social media.
All you have to do is choosing the pictures you like, and Instagram Layout will arrange the layout automatically. You can reselect or rearrange the pictures as you want. After the photo collage is finished and saved, it can be shared in social media easily. It's a very easy-to-use photo collage app.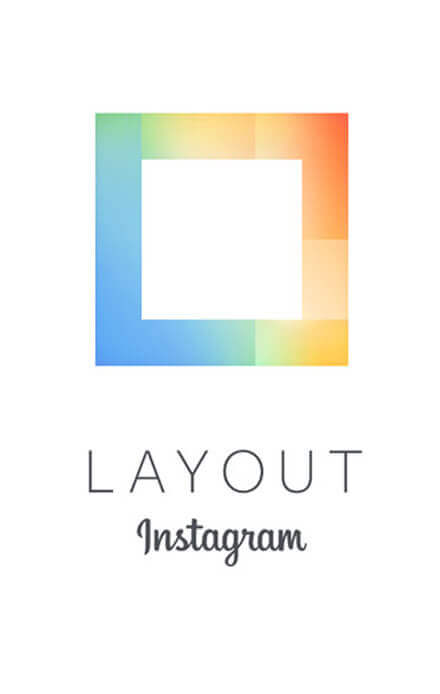 Above these best 10 photo collage makers in 2016, which type of photo collage do you prefer? If you want to know more photo collage maker or have something to share with us, please contact us [email protected].