The Best Mobile Wallpapers for iPhone 7
2016/09/07 | By AmoLink |
Design Inspiration
Summary: With Apple's new iPhone 7 and iPhone 7 Plus coming, are you wishing to get your very own special wallpapers for your new iPhone and make your iPhone 7 much more attractive than others? Try with AmoLink and create your own iPhone wallpapers to decorate your new gadget or share the pictures taken by iPhone 7 Plus via the photo collages and greeting cards you made.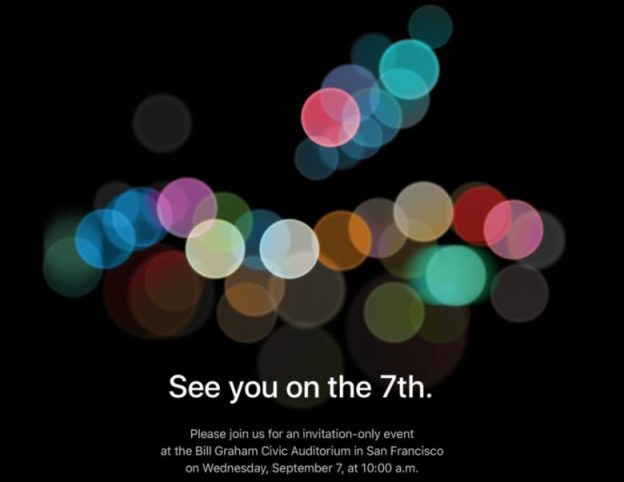 2016 Apple's Fall Event is about to launch on Sept.7th. It definitely draw attract attention from all over the world as it used to be. The mysterious blur black background on the invitation from Apple somehow confirmed the rumor of dual-lens camera. Whatever, the upgrade of camera offers optical zoom-like functionality, expected to realize the blurring background.
New iPhone 7 Features
As for the upcoming iPhone 7, are you feel savvy for the brand new experience? Let's take a preview. The iPhone 7 Plus will have 3GB of RAM, while the smaller 7 model will stay at 2GB. As to the storage volume, iPhone 7 is said to have three version of storage: 32GB, 128GB and 256GB. This is good news for people who love to take pictures or videos with their iPhone.
iPhone 7 is said to have the same general shape and resolution as iPhone 6s. And iPhone 7 Plus is more like iPhone 6 Plus. The new iPhone 7 has five color options: the current rose gold, gold, and silver models will remain, and a new "dark black" option and a separate "piano black" model with a glossy finish.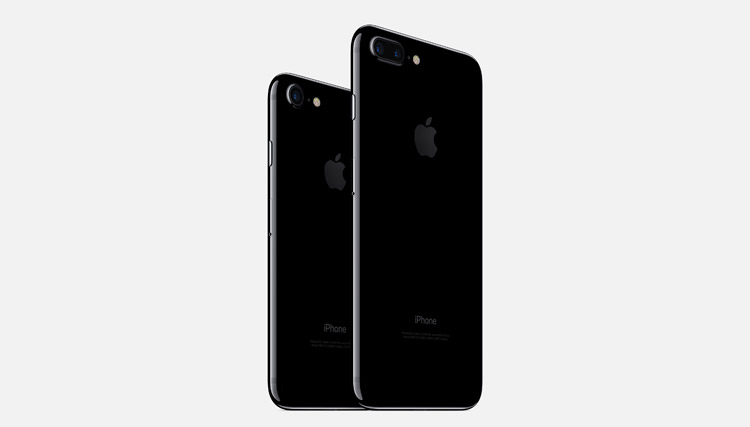 The Importance of Mobile Wallpaper
All right, now let's touch Home button and imagine what kind of image will appear in the iPhone 7. Is it clear, amazing, inspiring, daring, colorful, or all kinds of them? Now, it's time to make your own mobile wallpaper for your new iPhone 7!
Mobile phones at some points almost look alike. Then this is where the mobile wallpapers come in handy. For young people, fashionable mobile wallpaper can make you become the focus of your group in a party, when you showing off the latest jokes in your Facebook. For lovers, the romantic matching mobile wallpaper could let your relation become closer. For girls and ladies, the colorful wallpaper could make your phone more lovely, and bring lights into your daily life. And there is the dynamic mobile wallpaper which could let your phone become more attractive.
Are you still searching for the perfect one wallpaper on millions of websites? Are you worried about some wallpapers doesn't fit your iPhone 7? Do you feel awkward when you find that someone is using the same mobile wallpaper just like yours?
Are you wishing to get your very own special wallpapers for your iPhone 7? Do you really want make your iPhone 7 much more lovely than others? Why don't you try AmoLink?
Make Your own iPhone7 Wallpaper with AmoLink
AmoLink visual content creator allows users to make all kinds of stuff they like with pictures, animations, music, videos, etc. So making your own iPhone wallpaper is quite easy with AmoLink.
Users can start creating a new iPhone wallpaper by selecting from current photo gallery or the pictures you uploaded. You can add text like your motto into the picture. Try more features on the pictures as you like. And sign in to save and download the picture. Once the pictures is downloaded, send to your iPhone 7, and save it as best wallpaper for your iPhone 7. The picture will adjust to fit your screen.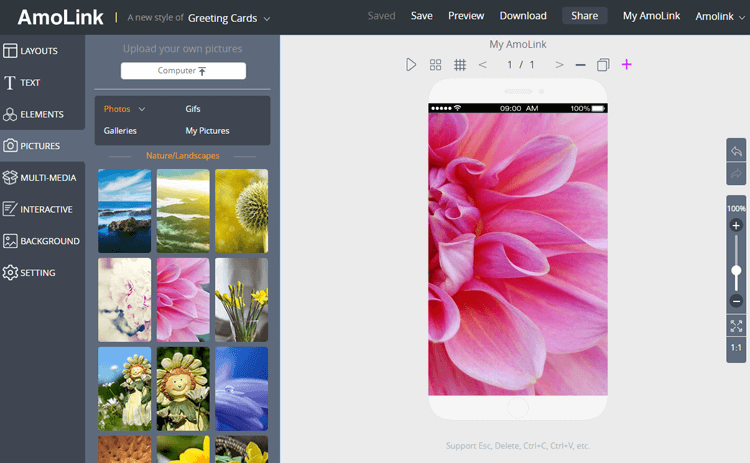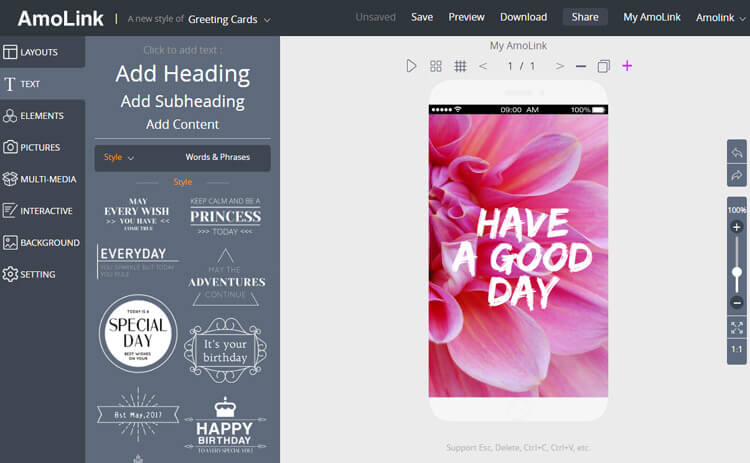 Tips on Creating the Idea for Best Mobile Wallpapers for iPhone 7
To get a idea for best mobile wallpapers for iPhone 7, you need to pay a little more attention to the design or layout. Here are some tips for you.
1. Choose the layout carefully.
The screen of iPhone is always stuffed with the icon of applications. So when designing a wallpaper for iPhone, you can try to take into consideration of these icons, by using the blank they left to create a nice picture. For example, you can place the path of Mario between the icons, just look like the plumber is going through them.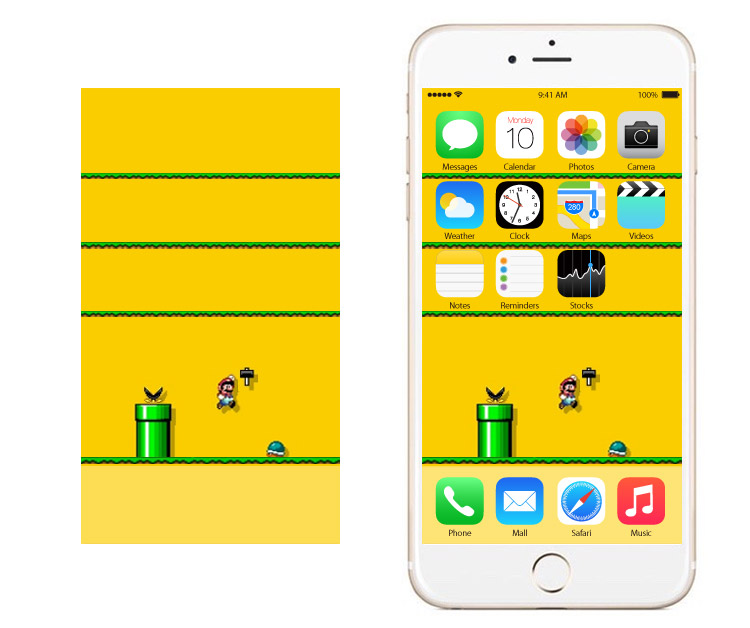 2. Choose the pictures with a theme.
The picture you choose as your iPhone 7 wallpaper should focus on one theme. Choose the things you like or currently trendy. For example, a combination of Pokémon with your own picture. It is cool!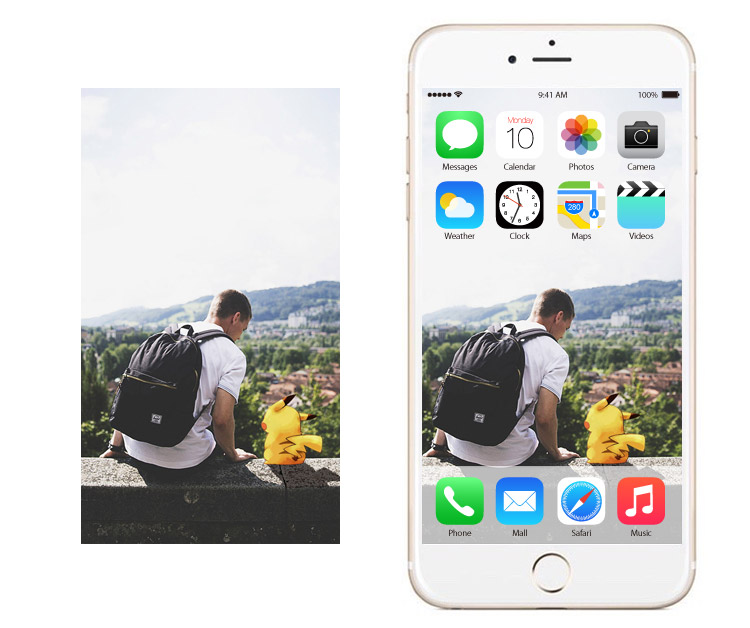 3. Add some dynamic effect into wallpaper for iPhone 7.
Thanks to the technology, the picture now can have motion. Compared to the still picture, the motion picture or animation is way cooler. There are a bunch of animation picture can be choose from. If you are a sea lover, then you can try this sea-fish themed picture.
Free Try to Make Your iPhone Wallpaper
Share the Pictures Taken with iPhone 7 with Your Friends
The iPhone 7 plus introduces the dual-lens camera system which comprises of a wide-angle camera and a telephoto camera, both with 12-megapixel sensors. The combination is said to offer optical zoom-like functionality which enables you to make more beautiful photos.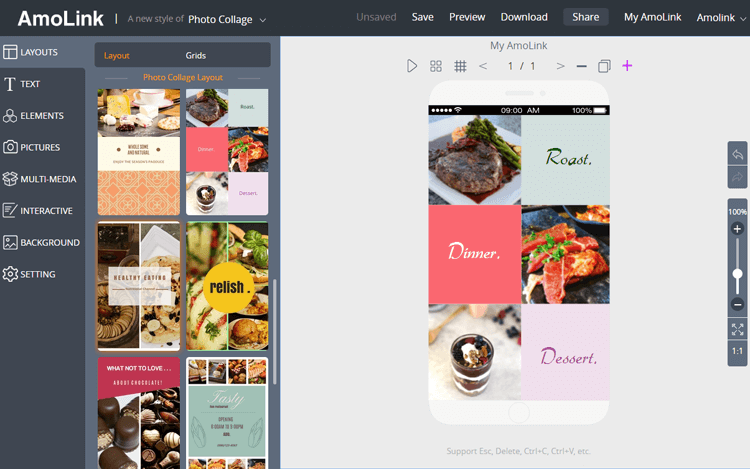 People always say love is all about sharing. To share these kind of photos with your friends, you should try an innovative way to show them. Here is where AmoLink came into handy. You can make photo collage or greeting card with AmoLink. Just upload the pictures you taken with iPhone 7, and add them to your photo collage or greeting card, so that everyone can feel the beauty of your photos. Is it easy? Try it now.