What Should Wedding Photography Packages Include?
2017/02/06 | By AmoLink |
Design Inspiration, Design Trends
Summary: You've spent so much time and money on wedding preparation, however, your photographs will be the only thing left lasting your whole life. That's why so many brides are nervous about choosing a perfect wedding photographer. Well, there's something else that you need to take into consideration.
Wedding photography is a big deal – which makes finding a right wedding photographer an even bigger deal. When you look for wedding photographer, you actually need to pay close attention to the photography packages they offer. Here are the questions you should ask about the wedding photography packages.
1. Hong long will the photographer be at the wedding?
Most wedding photographs include four events: Bride's Preparation, Ceremony, Portraits and Reception. You can select the coverage that meets your budget, and what you choose matches to a specific time that photographer will stay at your wedding venue.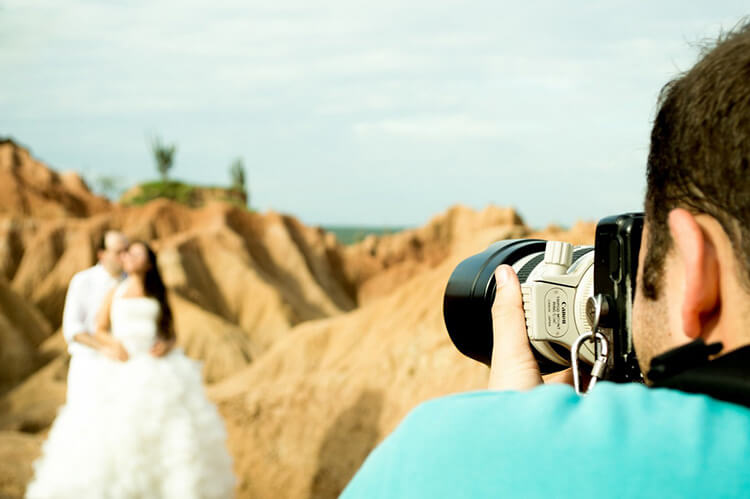 2. How many wedding photos can I get?
Usually, the wedding photographers deliver 50-100 photos for every hour of coverage they provide. Though this varies by photographers, what really matters regarding your wedding photography is quality rather than quantity.
3. What's the quality of the images?
The quality should be outstanding, for you will be spending a great amount of money on these photos. Be sure all the digital copies you get are high-resolution images with royalty free reprint rights.
4. Are the wedding photos fully-edited?
Many photographers charge for extensive editing in Photoshop, because it can be very time-consuming. You might have heard about "shoot and burn" photography, which refers to wedding photographs without post-processing. I know it sounds crazy that your wedding photos may be ruined by countless photobombs, but it's fair enough for super cheap price. So you'd better check with your wedding photographer about that.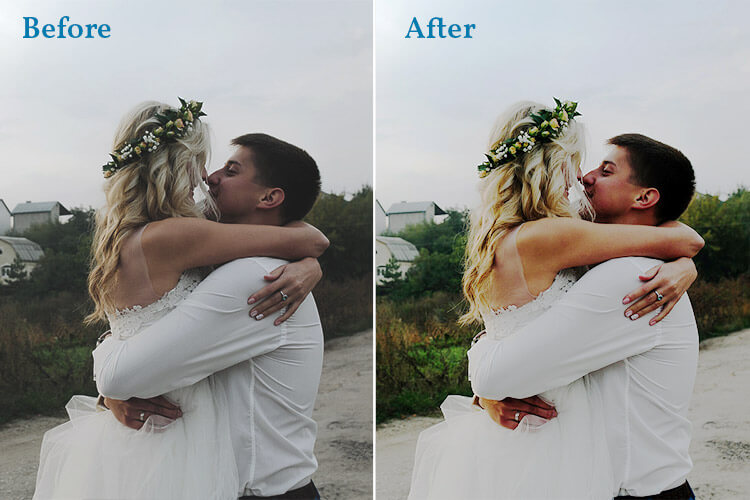 5. How my wedding photos will be presented?
You should find out whether you wedding photos can be viewable on a CD, DVD, flash drive, or just online.
6. Will there be extra additional costs?
Extras can include more hours of coverage, additional photographers, multiple shoot locations, special albums or photo books, or additional shoots (such as an engagement session). To avoid overspending, you'd better ask for a list of potential extras.
7. What products are offered in the wedding photo packages?
Do you want printed photos displayed in a wedding album, or a coffee table style book? What type of covers and edges are you looking for? Would you like wedding photo album to give as gifts? Be sure the wedding photography package you select includes the one you want. Meanwhile, not all wedding photographers offer printing service.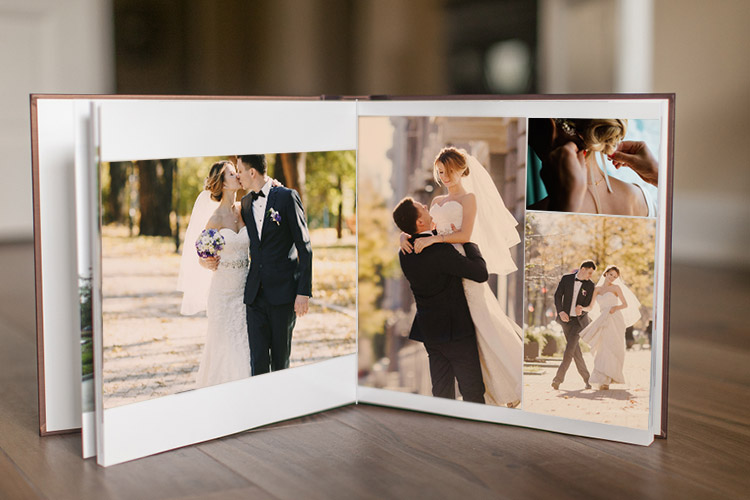 Money Saving tips:
I notice that most photo prints and wedding albums fall into additional expense which may cost a barrel of money. So if you are on a tight budget, you may prefer something free - personalized online wedding photo slideshow. Even if you get enough budget, it's still worth a try.
Most couples hang up a large print or two, set an album as coffee table book, and that's all. For the rest of wedding photos stored on your computer, you just forget them for good. Instead of hiding your wedding photos, sharing those gorgeous photos captured the event's happenings, happiness, and the fun with your family and friends. Some photographers provide online gallery for you and your guests to enjoy, but seriously, who would actually bother to browse hundreds of your wedding photos?
If I were you, I'd like to tell my love story in a unique way. I'll select my favorite wedding photos, and turn them into an amazing wedding photo slideshow. Besides, I'll add a romantic wedding song to spice up the wedding photo show. It's easy to be done with AmoLink, and you can share your wedding photo slideshow on social media simply with a link. Some photographers also assist in creating photo slideshow, but the charge is quite expensive. For those on a tight budget, DIY wedding photo show is a great option.
That'll be great if you can benefit from this article on selecting perfect wedding photography packages. The last advice you need on wedding photos is that don't let the digitals rot on your hard drive – an easy-to-make photo slideshow empowers your photos to tell absorbing stories.