How to Create Photo Slideshow with Music Online?
2017/01/09 | By AmoLink |
Design Inspiration, Design Trends
Summary: You must have hundreds of or even thousands of photos on you smartphone. Have you considered turning those photos into a fancy slideshow with music? If so, do you believe that you can make it just in a couple of minutes even if you don't have any experience in design? Sounds interesting? Let's see!
Are you still searching for some photo slideshow makers to create pretty and cool New Year photo slideshow, birthday photo slideshow or even personal photo slideshows? Like you, I also want to memorize those sweet moments. So I'd like to share my favorite free online photo maker – AmoLink. The reason that I prefer AmoLink is it has powerful features that reach all your picky design requirements. And AmoLink just launch a new feature called PhotoShow, which enables to curate your photos automatically in an easy way. With it, you can turn your photos into a fancy slideshow with music in just a couple of minutes even if you don't have any experience in design. Interested? Let's get started!
STEP 1: Enter www.amolink.com on your browser, and you can see the homepage of AmoLink.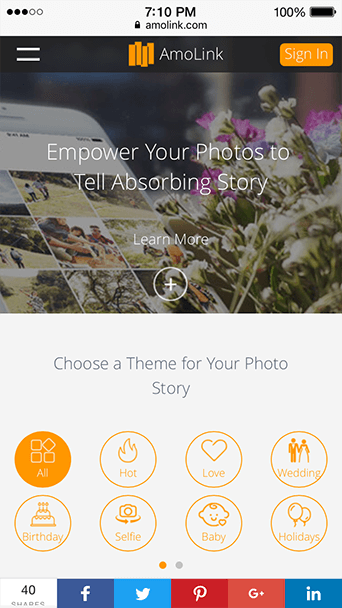 STEP 2: Tap on "Free Try Now", and you'll move to the page of PhotoShow.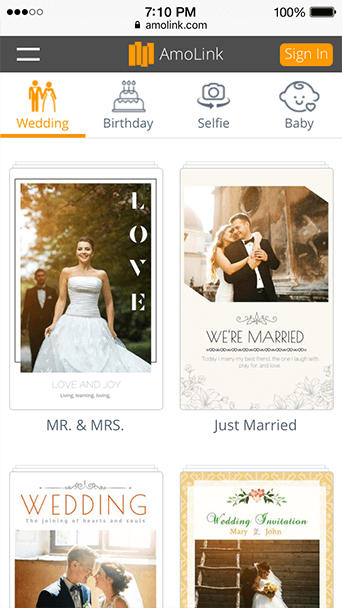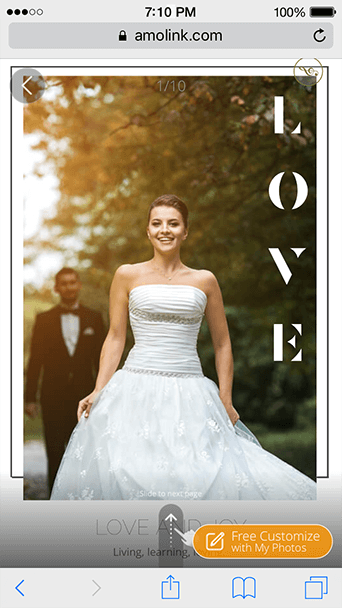 STEP 3: Add photos from your mobile, tap the "√" icon and a photo slideshow with music will come out automatically.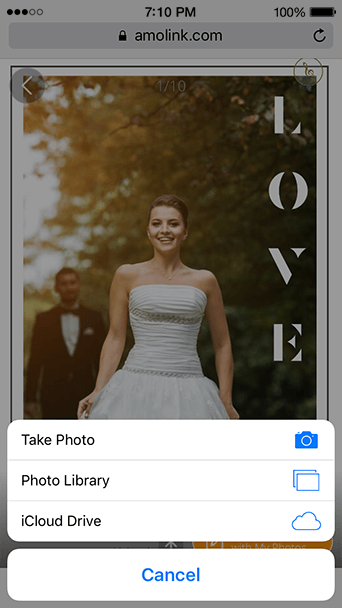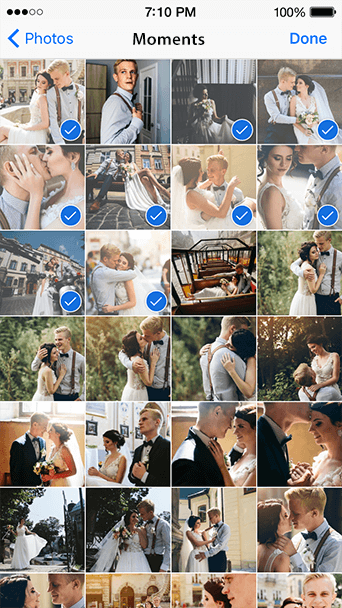 STEP 4: Change the template, music, and text as needed. If you want to make a birthday photo show, then you can replace the current Christmas template. Tap on Template button and choose another one that you like.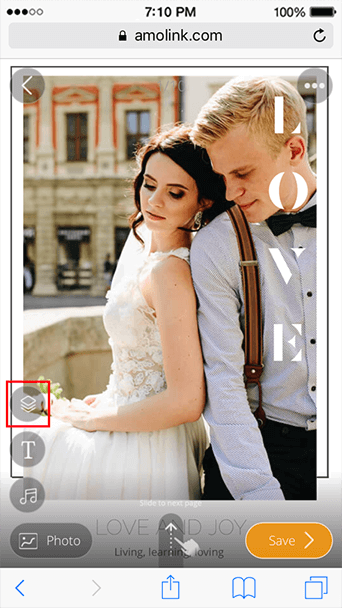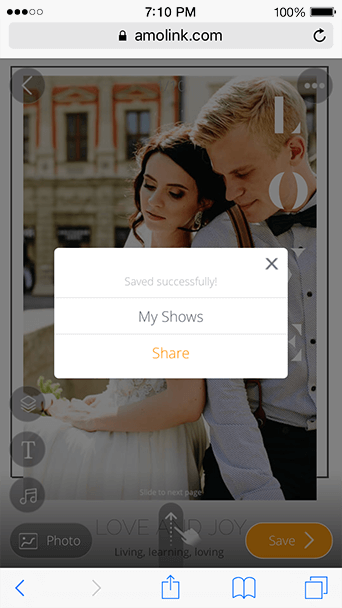 If you don't like the background music, AmoLink provides massive music for your choice. Moreover, you can up load your own music.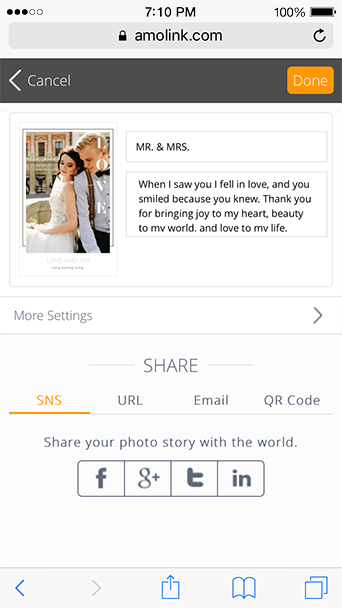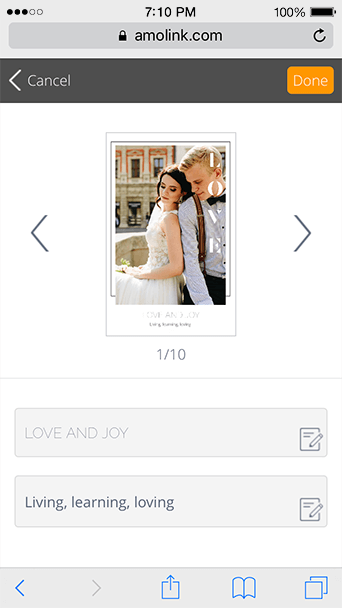 If you want to add more photos, just tap on the Photo button. Besides, you can tap and drag to change the order of photos. For each page of the photo slideshow, you can edit the text easily.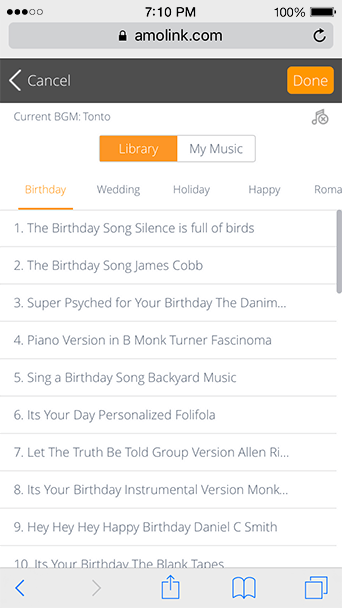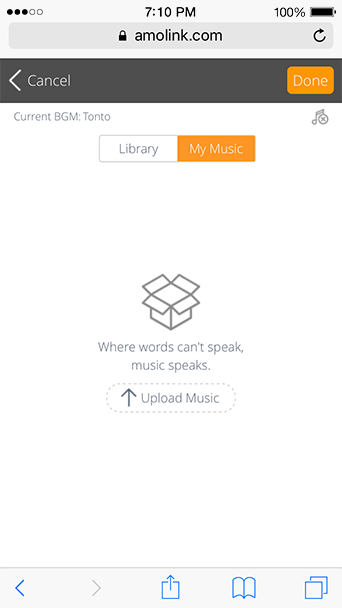 STEP 5: After you finish above steps, don't forget to save your fantastic creation. And you can share it with your friends via email or social media.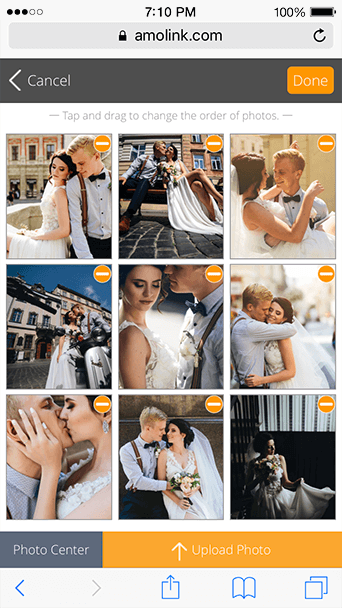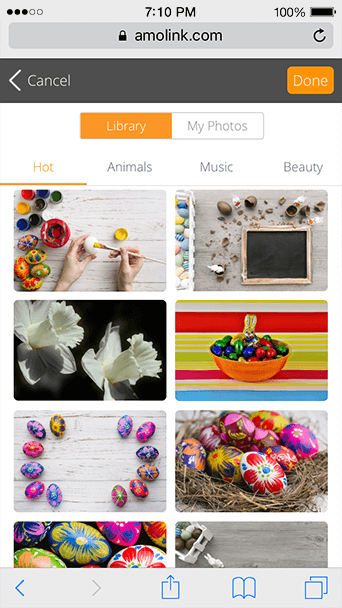 Tip:
1. You need to log in before saving your creation.
2. All your photo slideshows are kept in "My Work", and you can find the button on the top-right hand corner of the screen.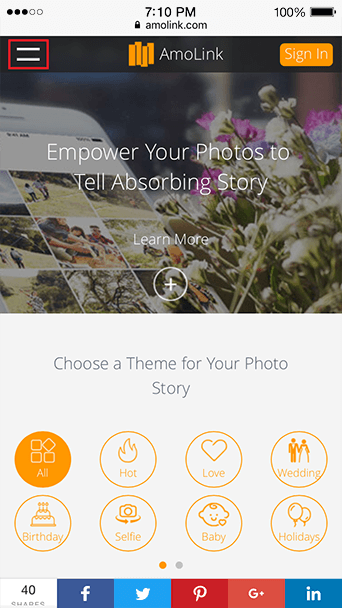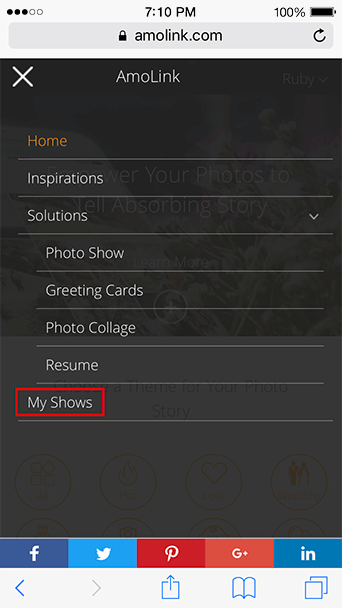 For further design, you can visit the website of AmoLink on computer. When you click on "Free Try Now", you'll see a pop-up menu of two options.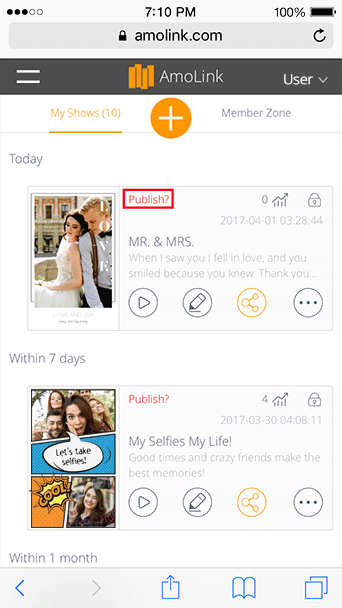 If you choose the Auto Mode, you'll move to the same page of PhotoShow as it shown on mobile. Meanwhile, the creating process is exactly the same whatever on mobile or PC.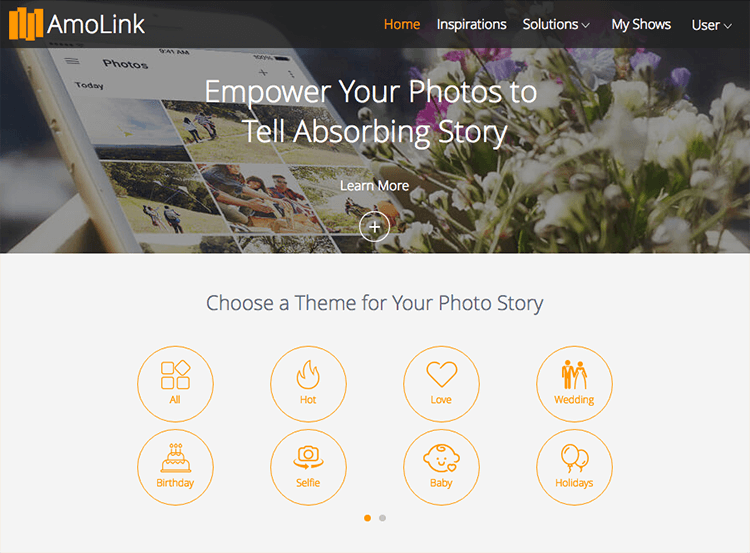 If you click on Pro Mode, you'll enter to the original editing panel of AmoLink. For this option, you can explore more possibilities for your design. In general, we strongly recommend you to use the Pro Model on PC. As for Auto Model, which is mobile-friendly and easier to start. Simply with a smartphone, you can curate your photos anywhere at any time.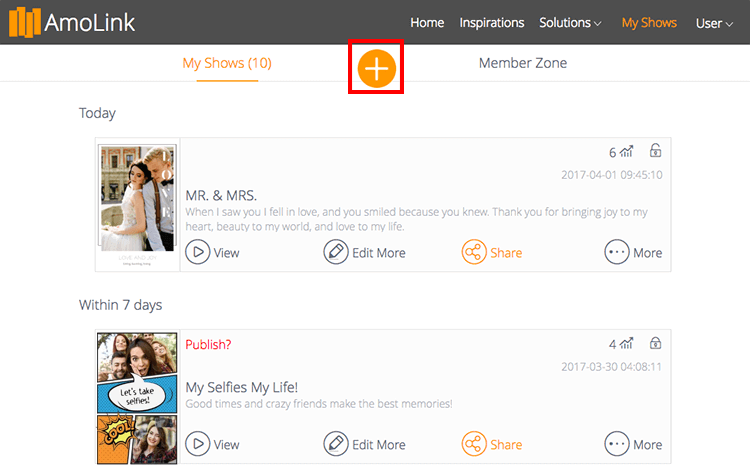 By the time you read this, you may wonder is AmoLink PhotoShow a paid service with such powerful features? Absolutely no! It's totally free for basic users. Of course you can update to premium users if you seek for more privileges. What's more, you don't need to install any software to run this photo editor, for it's a kind of web application. So as long as you remember www.amolink.com, you can create a beautiful photo slideshow simply with a link. I believe you'll love it as I do, just have a nice try.