The Love Story of Mark Zuckerberg and His Wife
2017/05/27 | By AmoLink |
Design Inspiration
Summary: Nowadays, some people think "Marrying to a better guy is better than self-struggle". But the knot between Priscilla Chan and Mark Zuckerberg breaks it, which also proves that do well is the same or even more important as marry well. Do you know why? Just read more, here AmoLink offers a new way to elaborate for you.
This August, Mark Zuckerberg's news is everywhere.
He announced that his second daughter was born.
If you follow up Mark Zuckerberg on Facebook, then you must know that every movement he made is closely tied with his wife.
Mark is not a celeb who enjoys public display of affection, but he does have a strong relationship with his wife.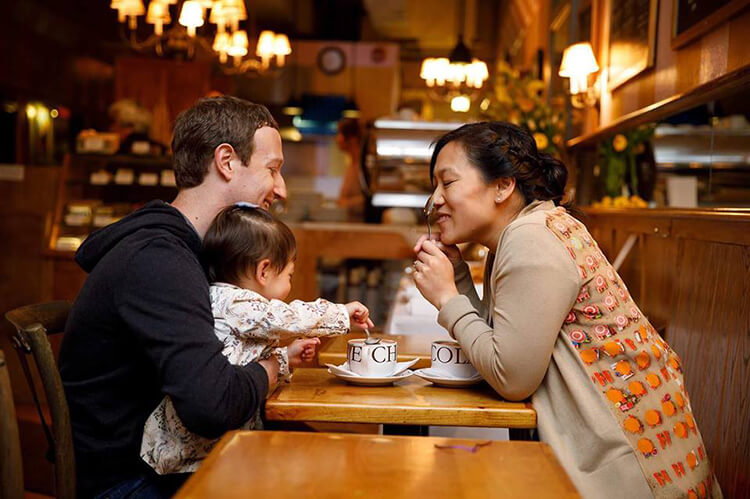 Five few years ago, it was total breaking news when Mark Zuckerberg got married. Not only because Zuckerberg is the social networking king, but he wore a suit!
Joking apart, who exactly is the woman that captured the heart of Mark Zuckerberg? As is known to all, her name is Priscilla Chan. From the appearance, you can't see anything about charming. So how could she be the wife of Facebook billionaire? Let's see their love stories.
Let's have a look back at their love stories.
First, Priscilla Chan knew Mark before he is well known as a billionaire.
The love story of their first encounter has been spread by many. Actually, it happened during a party hosted by Zuckerberg's fraternity in 2003. What's even more surprising is that they met in line for the bathroom.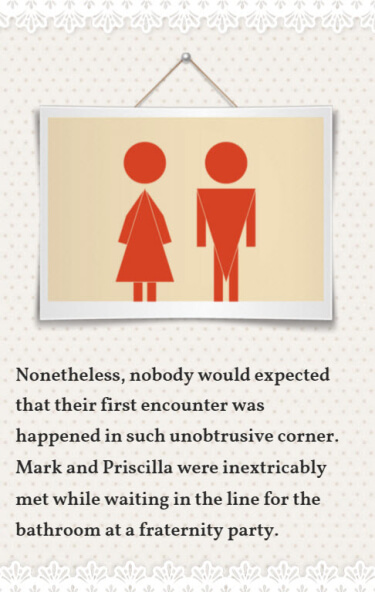 From then on, these two Harvard students started dating each other. When asked about the impression about Mark Zuckerberg, "He was this nerdy guy who was just a little bit out there," Chan said. "I remember he had these beer glasses that said 'pound include beer dot H.' It's a tag for C++. It's like college humor but with a nerdy, computer-science appeal."
In those days, Mark Zuckerberg was simply a normal college student, who had not become the game changer of social netwrok yet. He was more like an unkempt computer nerd who code the solution whole day with an unconventional mind. In fact, hardly any girls in Harvard liked him since he made a mistake that accidentally give away students' photos by a website he built. Even so, Chan fell in love with him desperately at the beginning. Same with Chan, Zuckerberg also loved her very much. Once he even made a joke that he would rather go on a date with her than finish his take-home midterm. Moreover, Zuckerberg made great efforts to learn Chinese in short time in order to get more involved with Chan's family.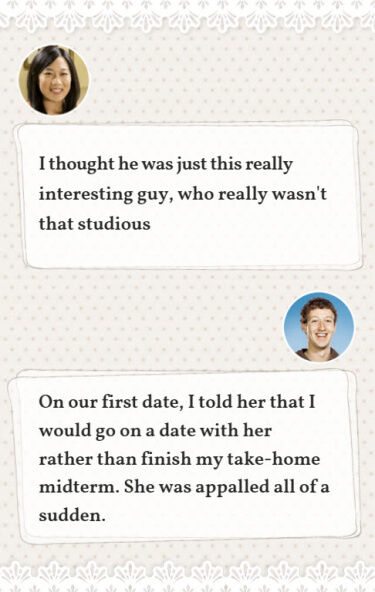 The couple went through all the ups and downs together.
Later, Mark Zuckerberg made another major decision of his life - he dropped out of school to run his enterprise, and titled it the Facebook. With the timeline of Facebook, they have gone through lots of significant moments together.
In 2006, there were many offers intend to buy Facebook, including Yahoo, who promise $ 1 billion offer. Zuckerberg was struggling under lots of pressures during that period, and Chan recalled, "I remember we always have dialogue about Yahoo's deal, but we finally decided to focus on our goals and values. We love to enjoy happiness and other simple things in life." For all we know, Zuckerberg turned down all the buyout offers, and now Facebook is the most popular social network worldwide.
Though Zuckerberg is a workaholic, Chan is a smart woman who knows well how to maintain a strong relationship. In their courtship days, Chan had laid out strict rules for their relationship, which both of them should follow "One date per week, a minimum of a hundred minutes of alone time, not in his apartment and definitely not at Facebook".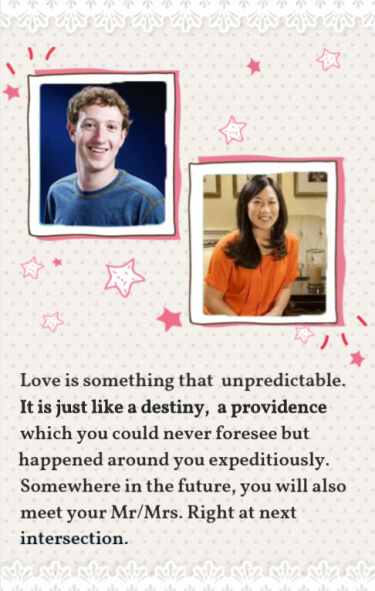 Although Chan's parents are refugee, she is a very aspiring and independent girl.
When Chan was only 13 years old, she has determined to get into Harvard University. Life was harder than she can expect, but she was taught to become a wise woman. Chan's father is Chinese and her mother is Vietnamese. The whole family lived in Vietnam over a period of time and then move into the United States as refugees. Chan's parents worked extremely hard up to 18 hours a day for running a restaurant. For their efforts were to make a better life and educations for their children. However, the parents had such few times to take care of children that they have to leave the oldest daughter, Chan, to raise by her grandma. Even though Chan's grandma doesn't know any English, she is still a sensible woman for Chan. She helped Chan to establish correct planning for life, and teach her to be self-reliance, confident and independent.
During Chan's senior high school year, she earned up great achievements. Once she asked her tennis teacher about how to attend Harvard University after graduation. The teacher suggested Chan to attend the tennis team, because Harvard requires the students to be fully developed from all aspects, include sports activities. Chan joined and tried very hard to be admitted. And just like how she promised, she was finally admitted by Harvard University. God bless this independent and diligent girl, who could stand by Mark and create great fortunes.
After graduation from Harvard University, Priscilla Chan became a medical student at the University of California, San Francisco. She did not choose to stay working in Facebook, instead, she worked at FASE and at the Harker School teaching because she loves children.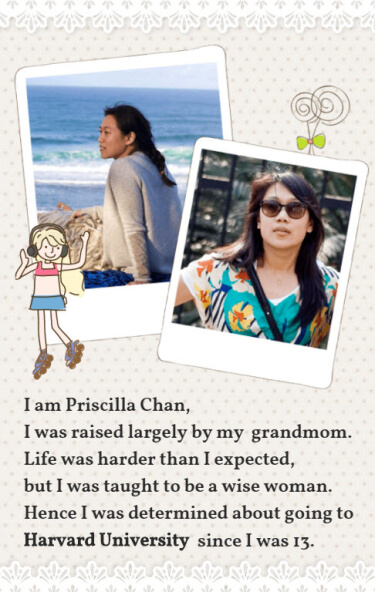 Yes, collage relationships can last.
The couple, who have been dating for nine years since collage, tied the knot in 2012. The wedding was reportedly a surprise to the guests, who were told they were going to celebrate Chan's graduation from medical school. No one ever expected that this couple would get married the day after Facebook floated on the stock.
The low key couple just held the wedding in the backyard of Zuckerberg's Palo Alto home. And Zuckerberg finally donned a suit rather than his trademark hoodie. In addition, he designed the ring himself and presented it to Chan not until their wedding.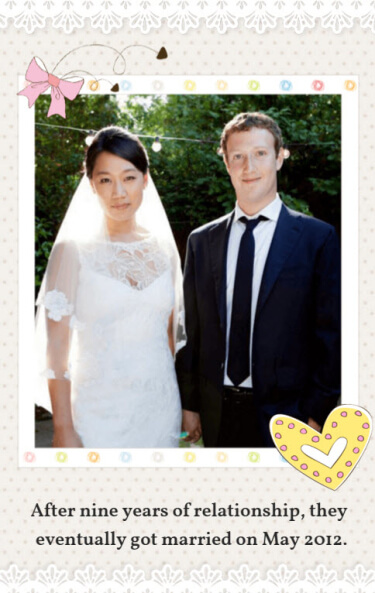 They are both actively involved in public welfare and charity events.
Zuckerberg and Chan always keep things as simple as possible. For their honeymoon in Italy, they even grabbed McDonald's for meal. Therefore, some newspaper teased the honeymoon as "Zuck's McHoneymoon". But from the photos, you can see that they really enjoyed the McDonald's feast.
While Priscilla Chan might be known for her bold philanthropic efforts and grand gestures, she and Zuckerberg share the same goal and became major donors. Up till now, they have given hundreds of millions to support education. The couple also announced they will be putting $120 million as public funds for San Francisco public schools. Now after their daughter Max's birth, they are even determined to donate up to 99% of Facebook shares for the equality and love. This decision is mostly supposed by Chan, she is very kindhearted.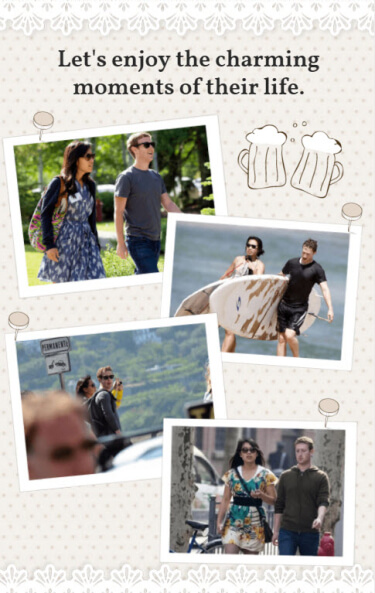 Two years ago, Zuckerberg's first child was born. To celebrate the birth of their first baby girl, Mark and Priscilla made a major decision that they will give away almost all of their Facebook shares (99%) - currently about $45 billion within their lifetime. Though many people are working on charity, what this young couple have made is still marvelous.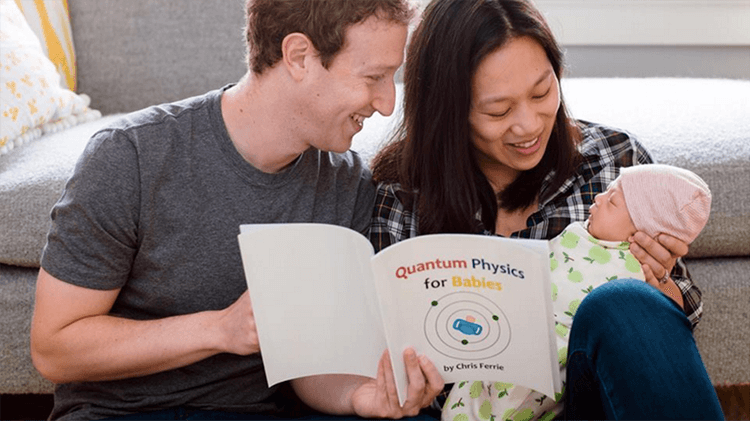 A few months ago, Mark Zuckerberg and his wife Priscilla Chan have announced they are expecting another baby girl. Congratulations to this kindhearted couple!
"After our difficult experience having Max, we weren't sure what to expect or whether we'd be able to have another child," Zuckerberg said in his Facebook post. "When Priscilla and I first found out she was pregnant again, our first hope was that the child would be healthy. My next hope was that it would be a girl."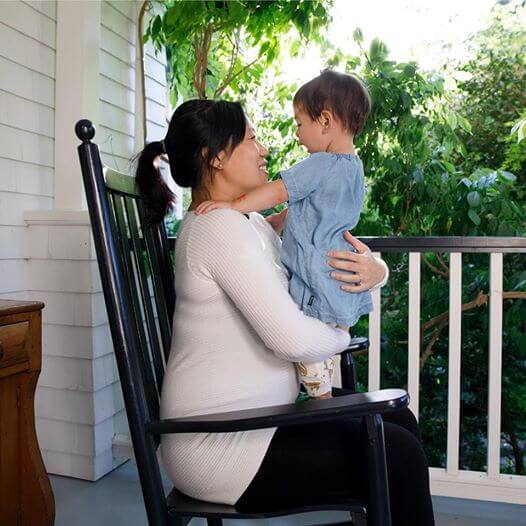 This August, 2017, Mack Zuckernerg's second daughter came out!
The baby's name?
August!
Come on, it's not kidding.
The couple revealed the girl's name August but didn't disclose any other details about her, such as what day she was born. Mark wrote a letter to his new baby girl on Facebook, which is very lovely. You can read here – August Was Born.
The way of naming took air on the Facebook and that post got 8,000+ likes during a half day.
That's funny!
Whatever the reason why the second daughter called August, we will give our best wishes to this little girl.
Welcome to this new world and ready to challenge this world like her Daddy and Mommy!
Look how sweet the family is!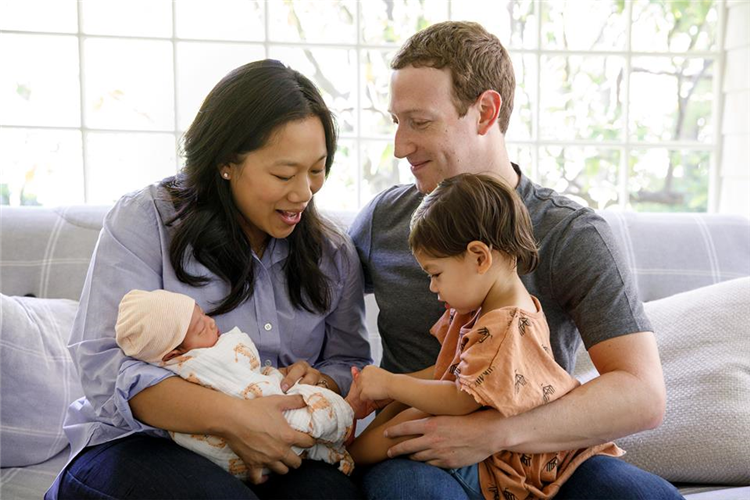 Love is beyond the boundaries of races and nationalities.
From the love story of Mark Zuckerberg and Priscilla Chan, we can learn that being supportive and understanding is important for couples. They are such a powerful and independent couple that worth of admiring.
Now, make your own love story to share your remarkable moments and stories about love with AmoLink. Your own designs will make most adorable gifts.